Back in 2017, I asked Saideep Talari, then a PyImageSearch Gurus course graduate, to come onto the blog and share his story on how he changed his career from a security analyst to a machine learning engineer and computer vision practitioner.
Today, he's now the CTO of that same company, SenseHawk, who just raised $5,100,000 USD in funding.
Saideep's story has always been one that's close to my heart. He came from a very humble beginning, in a low-income area of India, worked hard, landed his first job as a CV/ML engineer, and now he's the CTO running an Artificial Intelligence team distributed across two continents.
It's an incredible story, and honestly, it's not one myself/PyImageSearch could ever take credit for. I truly believe that regardless of where Saideep learned computer vision and deep learning, that he was going to be successful — he's an unstoppable force with the grit and the determination to build not only world-class Artificial Intelligence applications, but provide an amazing life for him and his family.
Saideep is an incredible person, one that I'm lucky enough to call a friend, and we're all fortunate to have him back on the PyImageSearch blog today.
If you haven't read the 2017 interview with Saideep yet, I suggest you do so now. Then come back here for part two of the story.
An interview with Saideep Talari, CTO of SenseHawk (who just raised $5.1M in funding)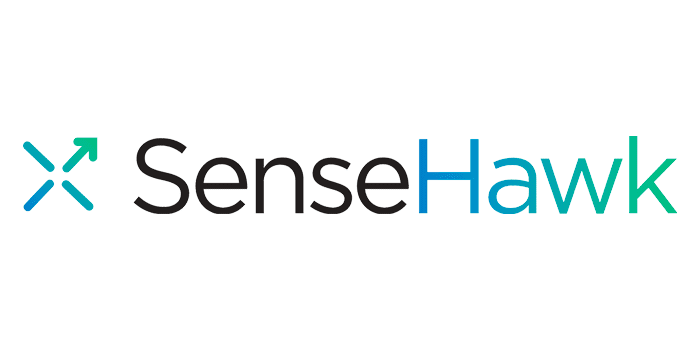 Adrian: Hi Saideep! The last time we had you here on the PyImageSearch blog was back in 2017. Thank you for coming back and giving us an update on how your career has progressed! Just so readers are up to speed, can you tell us a bit about yourself?
Saideep: Hey Adrian! Before I start, I'd like to thank you as it's a privilege to be a part of this interview.
Despite being born and raised in a pre-internet culture, my interest in technology piqued since I was 15. Soon after, I started building network infrastructure solutions for small businesses.
As early as in my undergrad years, I was consulting for several companies in the space of information security and building out data center security software, firewall management, penetration testing, and malware analysis. My love for programming led me to develop distributed and decentralized web applications, and helped several startups build their products.
I personally advocate the idea of expanding my knowledge and skill base all the while with new technologies and by upgrading the existing ones. I have learned first hand during my journey that technology on its own isn't what really matters. What's important is how technology empowers and benefits people.
I joined SenseHawk in 2017 as an ML engineer and quickly grew to lead the development team as the CTO.
---
Adrian: Back in 2017 you were a cybersecurity analyst. You then landed a job as a computer vision engineer in India. Can you tell us a bit more about that job? How were you using computer vision at that company?
Saideep: I'm being completely honest when I say, I never foresaw myself staying there for a prolonged period of time. While I was intrigued at first to know how it feels to work for a company, I never believed I would like it.
When I was interviewed for the job, they introduced me to a problem they were trying to solve. They had thermal images from a solar site with 2.5 Million PV modules and their goal was to use computer vision for identifying and classifying defects in these modules.
While they believed that ML could solve their problem, I was not as certain and hence, pushed back at them making them wonder why traditional algorithmic CV cannot do it.
My first project being this tremendous, tickled both my curiosity and ego at once. Despite its simplicity, the project kept me pretty much occupied for the first few months.
In a short while, I was given a second challenge to solve that was related to inferring the hierarchy and automated indexing of tracker based solar sites using images. With a pipeline of projects coming my way, I decided to spend some more time here. And here I am — with a lot of things to still do and a long way to go. I must say, the excitement and curiosity is still at its peak.
---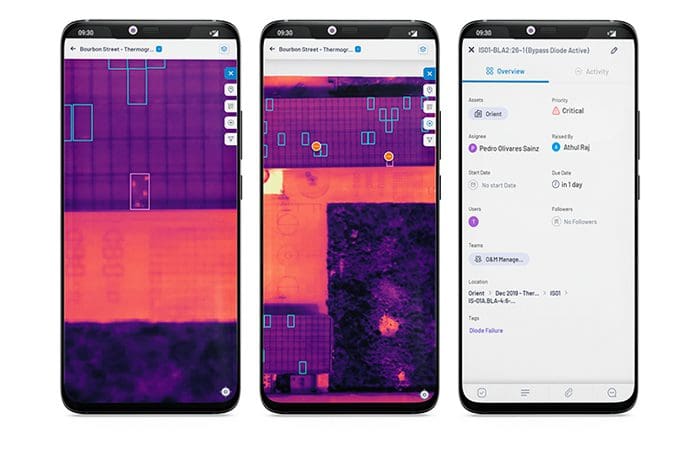 Adrian: It's been incredibly impressive to watch your career, Saideep. You've come all the way from security analyst to computer vision engineer, and now you're the CTO of SenseHawk, a company that creates AI-powered software for solar plants! Can you tell us a bit more about what SenseHawk does and what your role there is?
Saideep: SenseHawk has a never-changing commitment to make every step of the way in solar as easy and seamless as possible.
The Solar industry has all this while, been solving several problems of designing, financial modeling, construction, operations optimization, and more.
This has made them rely on 20 different tools and large complex enterprise software. As these systems are mostly not integrated, not-so-surprisingly, a good amount of data, knowledge and processes turn out being manual.
SenseHawk is trying to solve this problem by building a system that can integrate all the data and processes in Solar, into a single platform with multiple application modules.
Our goal is to create a digital twin of every solar system that integrates the entire data and process information that is generated right from pre-planning to the end of life. The system can further use this information to help automate and optimize the next generation. We eventually want to make the solar lifecycle an assembly line process.
My role is to define the architecture and build a system that can seamlessly integrate diverse data types from technical and business processes, with a GIS-based physical site model, while also developing business and technical application modules and ensuring that the system is highly secure and enterprise-ready!
---
Adrian: This sounds like a lot more than computer vision and deep learning? SenseHawk relies on drones to gather solar power information, correct? What's the motivation behind using drones? Why not have "boots on the ground" designing these solar plant and verifying that the panels are optimized and working correctly?
Saideep: It is physically impossible to walk down thousands of hectares of a solar plant to detect and fix the persistent issues. To that light, we earlier believed that drones can be a vital tool for site inspections and maintenance, collecting data more than 50x faster than manual methods, and improving safety by avoiding hazardous man-hours.
However, we soon after realized that while the reliance on drones was legit for the collection of high-quality data, it was not an absolute necessity. Hereinafter, we shifted our focus to building productivity tools and other business tools for conducting diligence of solar assets.
With the assurance that there is no other tool to increase the productivity of people on the field while not compromising on the simplicity of usage, we are continuing to upgrade our software on-the-move. With us, solar companies can reimagine all their operations and significantly enhance productivity.
---
Adrian: How are your clients using SenseHawk? And how is SenseHawk helping these companies make and/or save money?
Saideep: Our clients use SenseHawk in several ways. The solar industry is built on a stratified model of companies that specialize in a part of the lifecycle. There are:
Developers who source and do the initial leg work on projects
Asset owners who fund and own projects once they are viable
EPC companies that construct sites
O&M companies that manage sites for 20 years post commissioning
Asset managers who undertake financial management of assets
Independent engineers who certify assets
And financial institutions that provide capital
We have products that each of these companies can use and also collaborate with.
Developers use our system for site evaluation and initial topography. They then pass on this data to asset managers who buy projects and to EPCs, who build sites. The EPC then uses this data to complete initial design and starts construction.
During construction, EPCs can use our system to manage topography, monitor construction progress, assign and complete tasks to field operatives, conduct QC checks, share information with other participating companies, and build a digital repository of the entire site including component serial numbers, performance data, QC checklists, agreements, and more.
This "digital twin" can then be handed off to the asset owner, who now has access to all the information needed to manage the site.
At this point, O&M companies and asset managers can "take over" the site and use data and included tools to simplify management. O&M companies in particular can save costs just by adopting our ticketing system and app to assign and complete site work, which is always an expensive proposition due to the need to do a truck roll and send someone to the site.
Our solution provides the tools necessary to minimize the time that a field operative needs to spend on site. This is something that was not possible with existing solutions.
In terms of value delivered, our system provides significant savings in cost and time due to automation and work simplification that is driven by the business process tools on our platform combined with the field app.
---
Adrian: What does your day-to-day job look like? Are you managing other developers or are you still writing code yourself?
Saideep: Of course, I still write code but it's no more on a daily basis necessarily. Every time the company embarks on a complex yet exciting problem, I lay the first hand on it trying to find the solution before delegating to the team.
My day starts pretty early as the morning hours witness the peak of my productivity. From reviewing codes and architecting new solutions to improving the existing applications for performance and security, everything is well completed in the first half of my day.
I generally schedule the calls with my team in the afternoon for helping them solve the problems and clear the existent blockers, if any. I also set up calls with other stakeholders but those aren't as frequent.
I usually sign off early to give space to my personal life.
While work is important, our desire to succeed professionally should never push us to set aside our own well-being. I value my personal life as much or even more than my profession. Creating a harmonious work-life balance is critical to improve not only our physical and mental well-being, but it's also important for our career, I believe.
---
Adrian: SenseHawk has locations in both India and the United States. Can you tell us a bit more about these locations? Why split the team across continents?
Saideep: Being in the United states is critical as most of our customers are here, especially the early adopters and the beta customers that are willing to quickly adopt new solutions and try them out. For SenseHawk, the US is therefore a key source of inputs into the product definition process. The US also drives 60+% of our revenue.
The India angle is simple. All of the core team has Indian roots and India provides great access to engineering talent without drying out the coffers! India is also a large market for solar.
We are now also expanding to the middle east with an office in Abu Dhabi! This is again an effort to be close to customers in a region that is positioned to drive significant investment into the renewable space. Abu Dhabi also provides connectivity to most parts of the world with a single flight and is therefore an ideal location to run a global business from.
---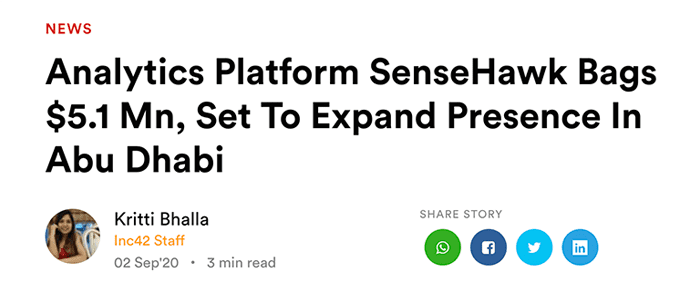 Adrian: SenseHawk just closed on a round of funding, raising an incredible $5,100,000! Can you tell us a bit more about the funding? How did you go about raising it and what was the experience like?
Saideep: The initial outreach was led by Swarup and Rahul (The founders). They had several conversations in late December and January – before the world went into a tailspin with COVID-19.
Interestingly, the conversation with Falcon Edge happened with Swarup in SF, Rahul in Mumbai and the FE team in London! Almost as if it was a sign of where the world would head towards in the next few months.
All negotiations happened remotely and on Valentines day, we had a deal!
It was after this that we had all the due diligence activities to be completed – Financial, legal and Technical. In fact this was not the first time I got involved in a technical due diligence. I know it's a long process and thought it would take weeks. However, it was simple and we could complete it quickly without much fuss. All it did was make me serious about documenting what we were doing, so all the information we will ever need in the future if we were to do this again, is easily accessible.
The financial DD and legal DD took longer due to the fact that everyone was in different geographies and we have operations in the US and India. And with all the COVID uncertainty, it was really a strange time – sometimes, I never believed it would come through. But at long last, the funding did occur and I am extremely happy about it.
---
Adrian: Now that the funding is secure, what's next for SenseHawk? What are you and your team developing?
Saideep: The next step for me is to expand my team and build new modules in the pipeline while also improving our existing products including the computer vision modules. All of these do need enhancement to work better with the variety of sites and data sets we are now dealing with.
Furthermore, I also want to apply deep learning to solve solar plant layout design optimization challenges that require a lot of effort and iterations to get right.
---
Adrian: You've had an incredibly impressive career at such a young age. What do you suggest to PyImageSearch readers who want to follow in your footsteps?
Saideep: Thank you, Adrian, for such kind words.
My piece of advice to all the technology aspirants out there is that invest time/money in yourself besides following your passion.
Secondly, practice, practice, and practice. If you want to learn something, practice will not just help but also make you perfect at it. Make examples and make them work because reading about something is not enough.
Don't stop learning, but more than new languages or frameworks, focus on your existing assets. Never leave behind what you have already acquired, whether it's a skill or an experience.
Lastly, understand that not every complex problem needs a complex solution. It can be broken down into a bunch of simple problems and so, we will have simple solutions. After all, the combination of simple problems might become a complex one, but the sum of simple solutions is always simple.
---
Adrian: Thank you for joining us here, Saideep! If a PyImageSearch reader wants to chat, where is the best place to connect with you?
Saideep: I'm open to connecting with people via my LinkedIn.
Summary
In today's blog post, we interviewed Saideep Talari, CTO of SenseHawk, who just raised $5.1M USD in funding.
I originally had Saideep on the PyImageSearch blog in 2017. Back then, he had just graduated from the PyImageSearch Gurus course, and using the knowledge from the course, was able to successfully switch careers from a security analyst to computer vision and machine learning engineer.
Today, he is the CTO of SenseHawk, that very same company he joined as a CV/ML engineer, and is running a team across two continents.
If you'd like to follow in the footsteps of Saideep, I suggest you take a look at my books and courses. They worked for Saideep and I have no doubt they will work for you too.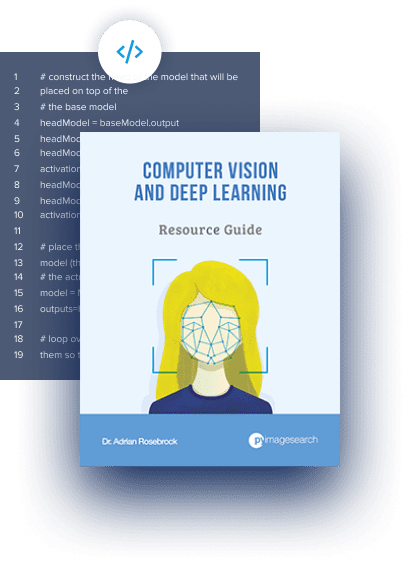 Join the PyImageSearch Newsletter and Grab My FREE 17-page Resource Guide PDF
Enter your email address below to join the PyImageSearch Newsletter and download my FREE 17-page Resource Guide PDF on Computer Vision, OpenCV, and Deep Learning.