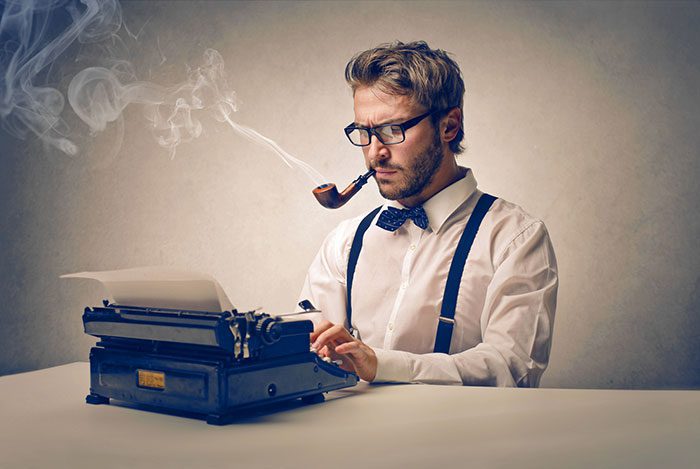 PyImageSearch has grown tremendously over the past five years. What was once a small blog on OpenCV is now the go-to place to learn Computer Vision (CV) and Deep Learning (DL).
When I first started PyImageSearch, I was the sole author of every blog post, book, and course. I wrote every line of code and penned every word.
A couple of years ago, I brought on Dave Hoffman to help with the writing load. He's helped me author blog posts and chapters by taking my outlines and drafts, adding content to them, finalizing them, and giving them polish. Additionally, Dave was instrumental in getting Raspberry Pi for Computer Vision published.
The time has come for us to expand and look for another Content Writer to further help us with blog post and book/course authoring.
Are you a talented writer?
Can you take outlines/drafts and then explain complex algorithms and intricate code?
Can you write "just like Adrian" such that it's easy for PyImageSearch readers to digest, understand, and follow?
Are you excited to learn more about your own writing style, including how to become a better writer, by working with our "finicky-but-fun" editorial team?
If so, come work for us! We'd love to have you on the team.
Job Details
Part-time: 15-20 hours per week
Can increase to full-time if you are interested and a good fit for the position
100% remote
Compensation based on experience with option for hourly, monthly, or payment per blog post/project
Roles and Responsibilities
Take drafts/outlines of blog posts and chapters and then produce well-researched, high quality content for publication online and in print
Write content that honors the PyImageSearch mission: tutorials that serve as the gold standard for the computer vision, deep learning, and OpenCV community to learn from
Proofread and edit blog posts before sending to our editorial team
Submit work to editors for input, revisions, and approval
Follow an editorial calendar, collaborating with other team members as necessary to ensure a high quality, timely deliverable
Understand, follow, and execute the documented process we use to insert final drafts of blog posts into WordPress (our blogging platform)
Work directly with Adrian and the content manager
Skills and Requirements
Bachelor's degree in Computer Science, English, Journalism, or related field
Familiarity with Adrian, the PyImageSearch brand, existing published blog posts/articles, and catalogs of books and courses
Excellent writing and editing skills in English
Excellent ability to explain complex technical content in an easy-to-follow manner
Extensive experience in Computer Vision, Deep Learning, and OpenCV
Ability to "write like Adrian" in terms of conversational style, easy-to-follow explanations, etc.
Experience completing research using multiple sources
Proficiency with Content Management Systems (ex., WordPress, Medium, etc.)
Communicate and cooperate with content manager, editor, and rest of team
Ability to routinely, repeatedly, and reliably hit deadlines
Ability to work independently with little or no daily supervision
Ability to work on multiple projects with different objectives simultaneously
Excellent time management skills
Strict adherence to style guides used by PyImageSearch
The following are ideal but not required:
Portfolio of published articles
Experience writing sales copy
Detailed familiarity with Adrian's work
Experience working in Notion (the collaborative tool we use to write content)
Am I Right for This Job?
You are the right person for this job if:
You are an excellent writer and communicator
You are self-motivated
You take pride in your work, take ownership of tasks assigned to you, and can relentlessly execute until a piece is complete
You want to make an impact in the Computer Vision, Deep Learning, and Artificial Intelligence fields
When Does This Job Start?
As soon as possible — I am targeting early/mid-July as a start date, but I will be flexible if you have life circumstances that prevent you from starting then (you have to be the right fit for the job, of course).
How Do I Apply?
To apply for the Content Writer position, use this link:
https://www.cognitoforms.com/PyImageSearch1/PyImageSearchContentWriterApplicationForm
Along with the basic application process, you'll see that I am asking you to draft a few sections of a sample blog post. I am asking you to do this to:
Observe how you write and communicate
Measure your proficiency in the English language
See how well you can follow prompts and instructions
Determine how good a job you do "writing like Adrian"
Each time I've opened up a job position on the PyImageSearch blog, I've received over 400 applications. With this new position, I'm estimating over 1,000 applicants — get your application in early so I'll have more time to review it and carefully consider you for the position!
I'll be accepting applications until Friday, June 26 at 11:59PM EST, so make sure you get your applications in by then!
What Happens After I Apply?
After you apply, I'll be personally reviewing your application.
If I think you will be a good fit for the position, I'll follow up with you over email, ask any additional questions, and if necessary, set up a formal interview, etc. normally within 3-4 business days.
I promise to be considerate and not "leave you on the hook" — if you are not right for the position, I'll be sure to let you know within three weeks after the application period ends.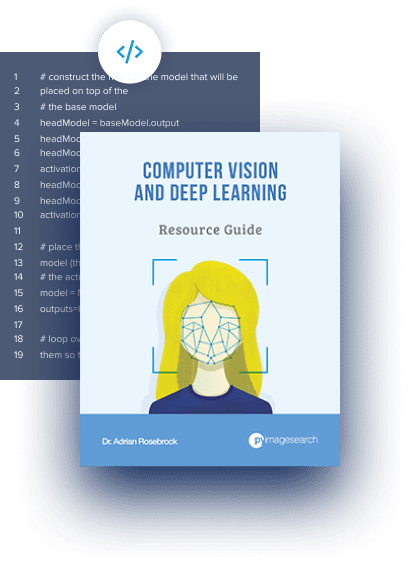 Join the PyImageSearch Newsletter and Grab My FREE 17-page Resource Guide PDF
Enter your email address below to join the PyImageSearch Newsletter and download my FREE 17-page Resource Guide PDF on Computer Vision, OpenCV, and Deep Learning.