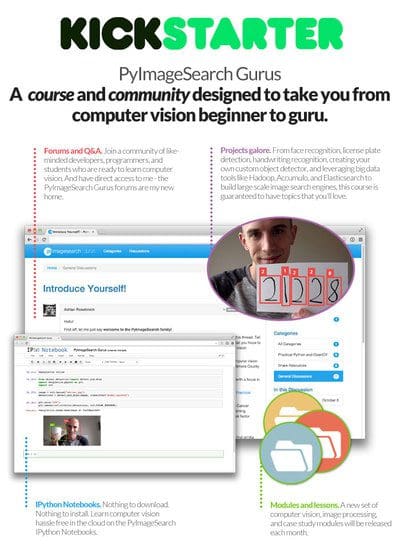 This past Friday the PyImageSearch Gurus Kickstarter came to a close. The campaign was a huge success with 253 backers joining in.
It was extremely humbling to see the support from you, the PyImageSearch readers, and the Kickstarter viewers. I feel extremely lucky to be able to wake up every day and do what I love — provide computer vision and OpenCV content to you.
If you missed out on the PyImageSearch Gurus Kickstarter but still want to claim your spot in line when the course launches in August, just use this link.
Once you claim your spot in line you'll receive exclusive sneak previews, the finalized launch date, and more information on priority access to PyImageSearch Gurus once the doors open.
So what are you waiting for?! Claim your spot in line now.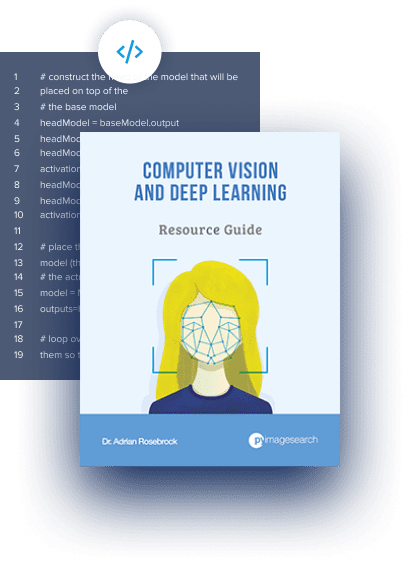 Join the PyImageSearch Newsletter and Grab My FREE 17-page Resource Guide PDF
Enter your email address below to join the PyImageSearch Newsletter and download my FREE 17-page Resource Guide PDF on Computer Vision, OpenCV, and Deep Learning.