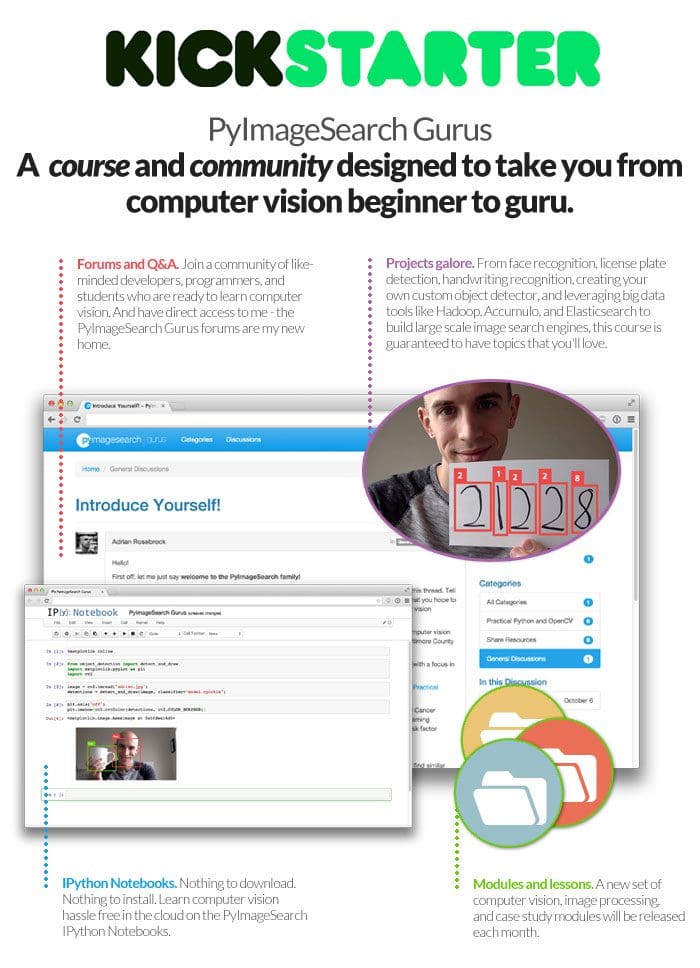 The PyImageSaerch Gurus Kickstarter is officially LIVE!
You can back the PyImageSearch Gurus Kickstarter campaign using this link:
https://www.kickstarter.com/projects/1186001332/pyimagesearch-gurus-become-a-computer-vision-openc
Remember, there are only a handful of early bird spots available at reduced prices & early entry — you'll definitely want to act now if you want to claim your spot!
Thank you so much for being supportive of myself and the PyImageSearch blog.
I hope to see you on the other side!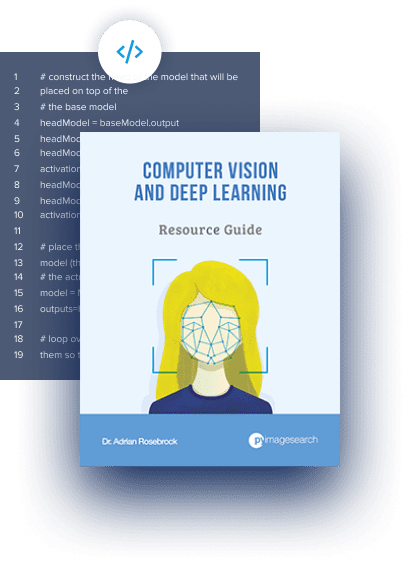 Join the PyImageSearch Newsletter and Grab My FREE 17-page Resource Guide PDF
Enter your email address below to join the PyImageSearch Newsletter and download my FREE 17-page Resource Guide PDF on Computer Vision, OpenCV, and Deep Learning.