Wow, I'm speechless at the moment. You guys are incredible — PyImageSearch has the best, most supportive readers possible on the face of this earth.
The PyImageSearch Gurus Kickstarter campaign went live today at 10am EST.
By 10:25am EST, the project was 100% funded!
It took less than 25 minutes to 100% fund the project!
I am so excited looking at the future and knowing that I'll be able to dedicate time to creating the best possible computer vision course for you. And if you have any suggestions for other modules/topics to cover, please contact me or leave a comment on the Kickstarter page!
Again, thank you so much — it's an amazing feeling to have your support!
And if you haven't backed the Kickstarter campaign yet, definitely consider doing so!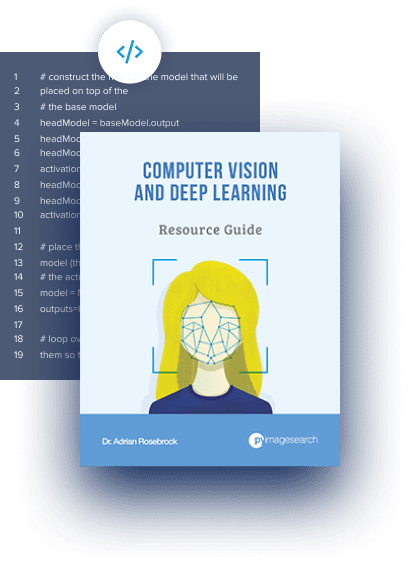 Join the PyImageSearch Newsletter and Grab My FREE 17-page Resource Guide PDF
Enter your email address below to join the PyImageSearch Newsletter and download my FREE 17-page Resource Guide PDF on Computer Vision, OpenCV, and Deep Learning.